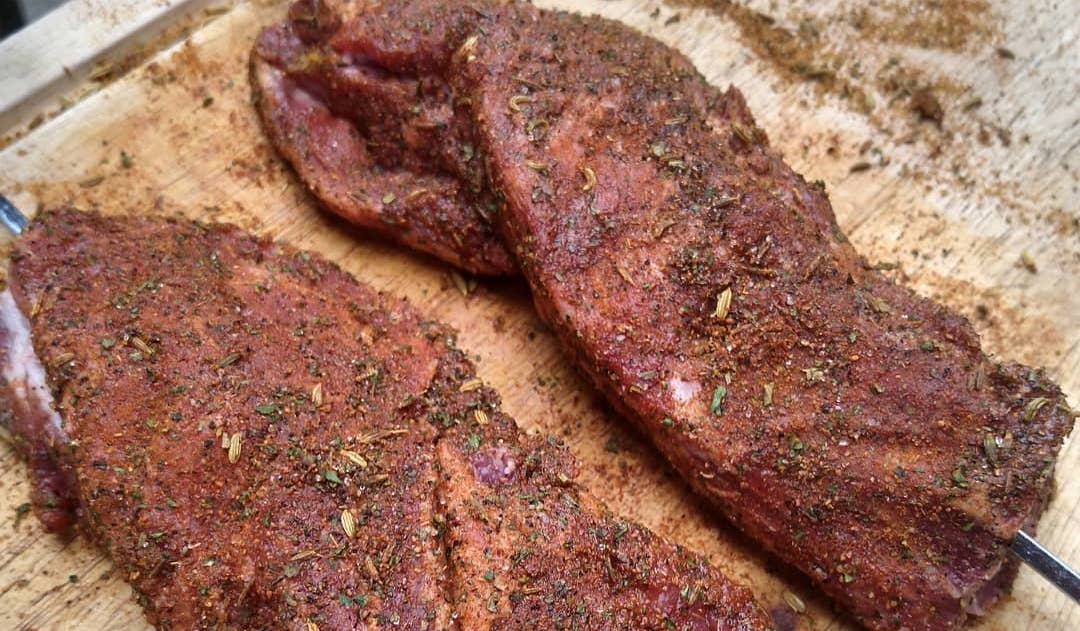 This is my go-to, ultimate Moroccan style spice mix that I have tweaked over time. I use it on home made lamb doner kebabs, BBQ lamb neck, lamb shoulder and a load of other bits! (but as you might tell, lamb is my favourite combo for this mix).
I have named it Mo-Rock'n'Roll, and honestly I'm sharing the recipe here in no small part because I love the name so much, hahah.
Applying liberally over lamb neck (as per header picture) or lamb shoulder before smoking low-and-slow is always a winner.
1 jar full

5 minutes

0 minutes
Ingredients
1 gram fennel seeds
10 grams black pepper
20 grams all spice
10 grams garlic powder
10 grams ground nutmeg
2 grams dried oregano
5 grams chilli powder
pinch of ground cloves
1 star anise
5 cardamon pods
10 grams salt
15 grams sugar
15 grams cumin
Directions
Grind the fennel seeds, black pepper (if not pre-ground), star anise and cardamon pods using a pestle and mortar (or spice/coffee grinder if you prefer)
Mix all the spices together and store in an air tight jar in the cupboard
Apply liberally to lamb, chicken shawarmas or anything you like really!
More delicious recipes
This is one of the many fantastic recipes available on this blog