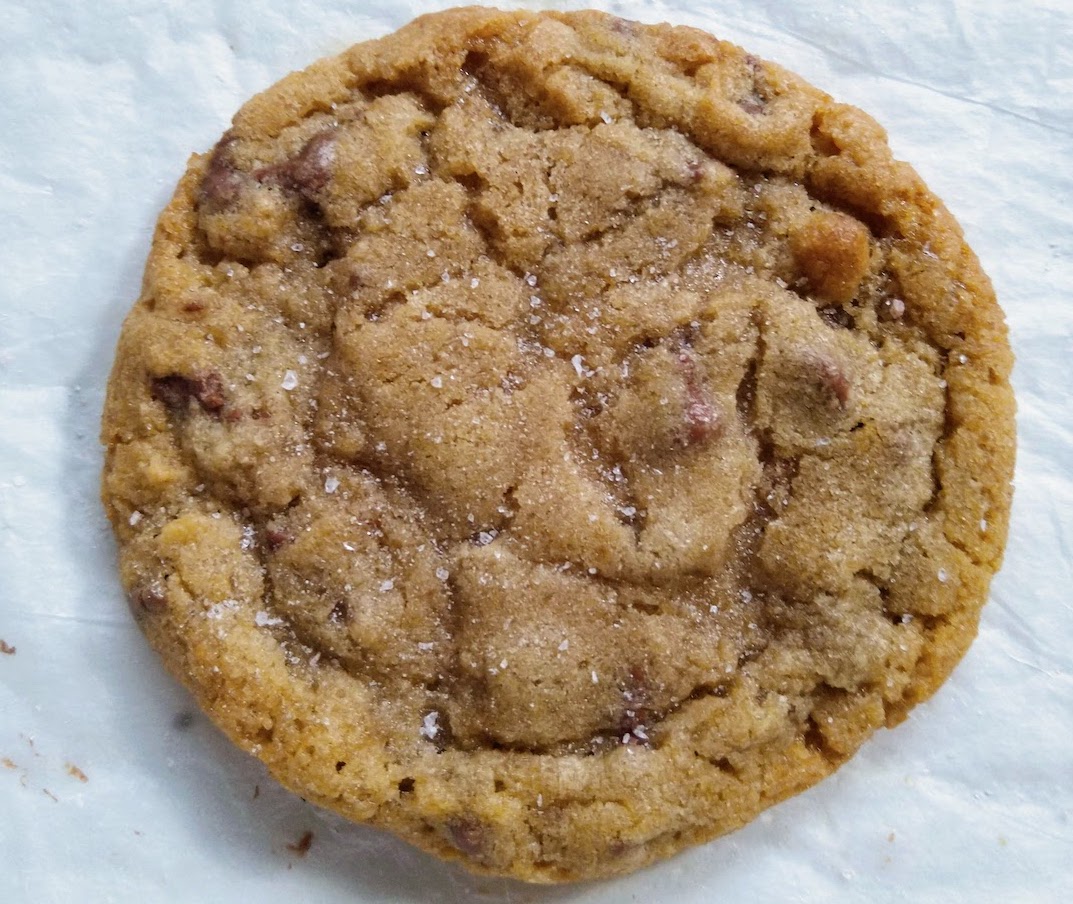 Cookies are something I have long obsessed over. I have made thousands of them. Towards the end of 2019 I was introduced to an NYC style cookie from a hipster new cookie shop that arrived in London called Creme. Setting aside that they are basically asking £40 for a packet of biscuits, they introduced me to a thicker style of cookie, still chewy like a cookie but a lot taller. I then must have baked something like 300 cookies the last three months of 2019 in an attempt to reverse-engineer the recipe.
Later, when lockdown hit early 2020, the cookie baking didn't slow down. One key takeaway that I learnt during lockdown was always have frozen cookie dough. I had several eggs to use up one day, so made several batches of cookies, and batched them up into bags of 6 dough balls and froze them. For months I kept finding cookies in the freezer and it was amazing! Any evening I fancied a quick sweet treat, I could just pop one or two in the oven and 10 minutes later you'd have a freshly baked cookie. Magic.


Ultimate Chocolate Chip Cookies
So for all this talk of tall cookies that grabbed my attention in 2019, my ultimate cookies are always the orginal - crunchy around the edge, chewy in the middle, chocolatey and with a hit of salt (optional).
This week I went back to my original version and remembered why it was still the undefeated champion. Simple, quick and delicious. Everything you need.


18 cookies

10 minutes (and resting overnight, ideally)

12 minutes
Ingredients
170 grams butter
100 grams golden granulated sugar
160 grams light brown sugar
1/2 teaspoon baking powder
1/2 teaspoon bicarbonate of soda (baking soda)
250 grams plain flour
1 large egg
200 grams milk choc chips (or dark if you prefer)
Directions
Cream the all the 170 grams of butter, 100 grams of golden granulated sugar and 160 grams light brown sugar - this might take 5 minutes in a standing mixer.
Add the 1 large egg and mix further until combined.
Mix together the 250 grams of flour with 1/2 teaspoon baking powder and 1/2 teaspoon bicarbonate of soda, mix through with the butter, sugar and egg.
Add the choc chips and mix again.
Portion up into balls of about 50 grams (about the size of an ice cream scoop), and store in the fridge - you will get the best results if they rest overnight, but you can skip this step and they will still be tasty
When ready to cook, bake at 160°C fan, or 180°C for 12 minutes, if they still look pale then cook a couple minutes longer.
Cool on a wire rack and keep in an airtight container once cold - If you like a little salt with your cookie, sprinkle a little over the top of the cookies whilst still warm.
More delicious recipes
This is one of the many fantastic recipes available on this blog